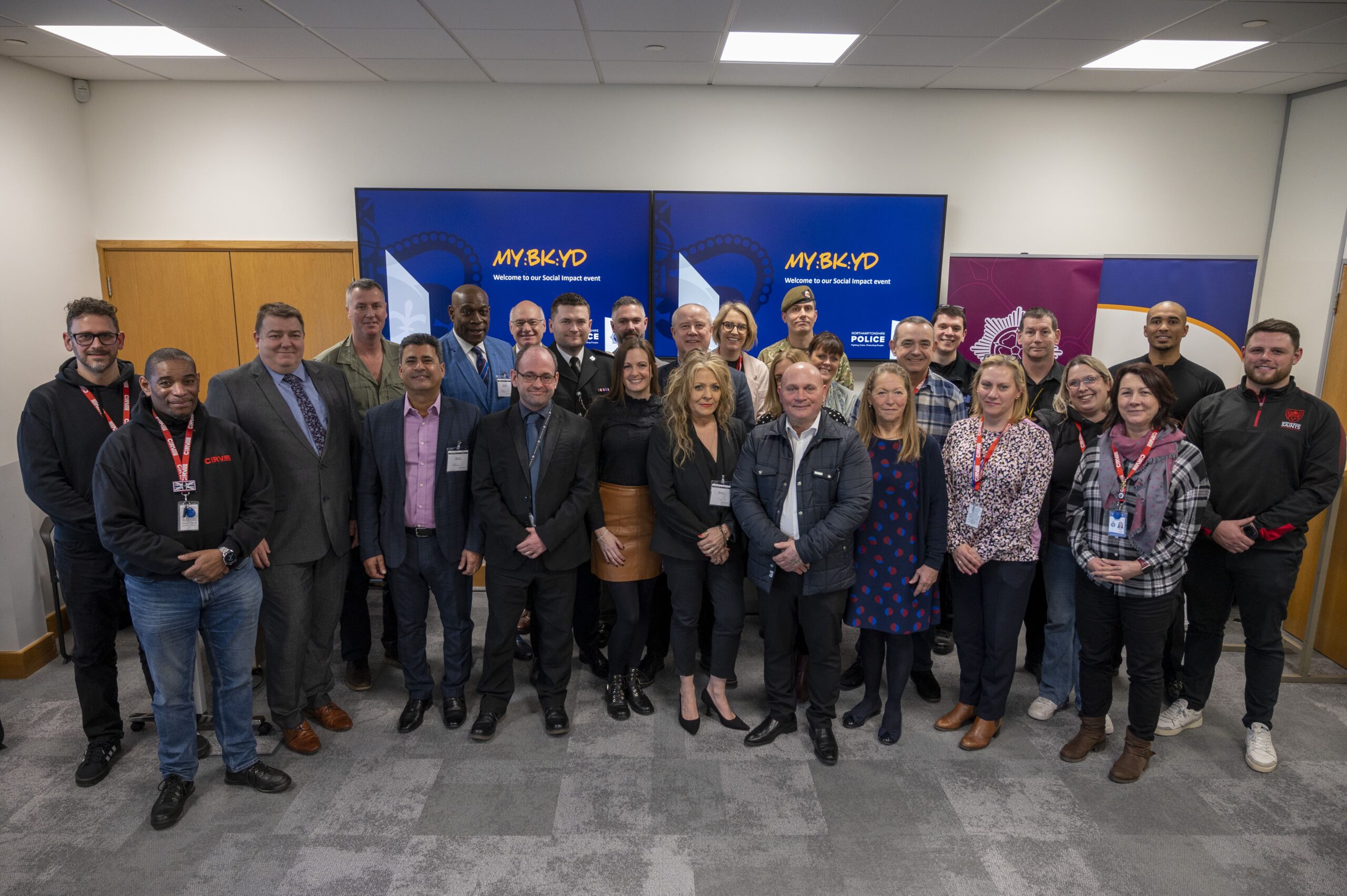 Ten businesses have been praised for their efforts in helping to offer life changing opportunities for young people who were on the cusp of gang involvement in Northamptonshire.
The businesses are part of the MY:BK:YD project – which stands for My Back Yard – which was created in 2018 to offer the opportunity for Northamptonshire Police and the county's business community to work together to address gang related crime.
Businesses work alongside members of the police's Community Initiative to Reduce Violence (CIRV) team, which is made up of serving police officers – known as Navigators – and ACE (Adverse Childhood Experience) Support Officers that are seconded from the Police, Fire and Crime Commissioner. The team works with young people and focuses on reducing county lines drug related violence and exploitation.
Employment and the stability and financial rewards that it can offer can often seem too far away for young people who are in gangs, or at risk of becoming involved with them.
The ten businesses are part of a wider network that is helping to break the cycle of re-offending, and they were invited to Darby House in Wellingborough where they were thanked for their efforts.
One of the businesses included is 90-ONE Education, which has delivered bike training to cohort members and has allowed them to gain recognised qualifications. One former gang member Ryan – whose name has been changed to protect his identity – said the course had allowed him to explore his passion of bikes legally instead of the illegal riding he was undertaking during his days in a gang.
Trevor Lord, director and founder of 90-ONE Education, (pictured below) said: "As well as riding lessons we offer educational projects as well, and we were approached a year ago to help divert young people away from trouble.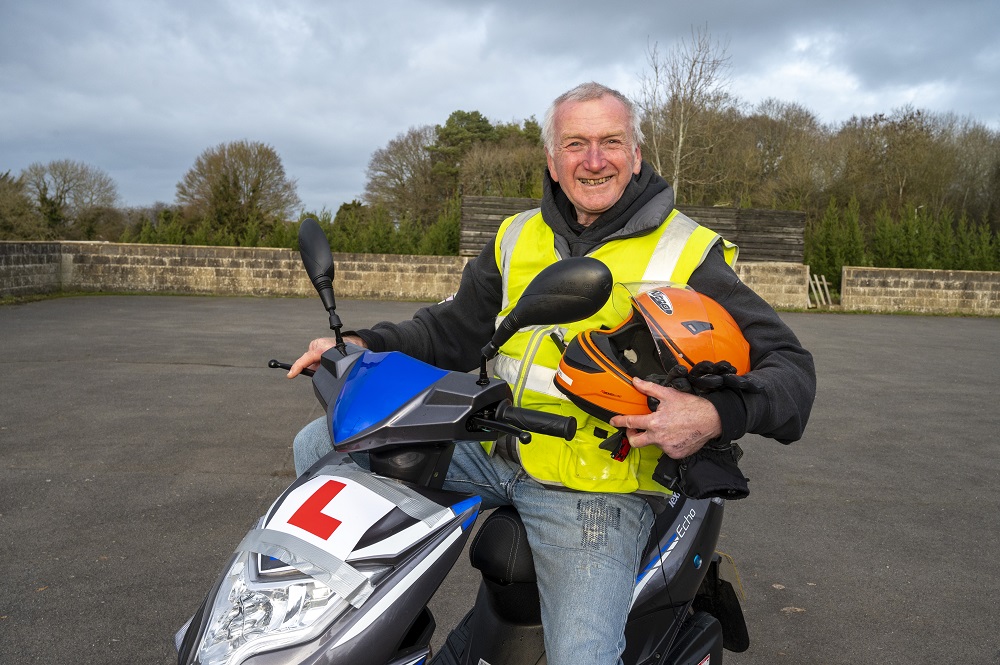 "We offer them a course that lasts about a school term leading up to a compulsory basic training qualification so they can then legally ride on the road.
"It's genuinely brilliant seeing the young people develop and by their own admission, changing their attitudes and their lifestyle in a positive way."
Another business helping is McDonald's, which offers up its restaurants to CIRV Navigators so they can meet cohort members in a relaxed environment, as well as offering a free meal to the young person.
Perry Akhtar is the business owner of 10 local McDonald's franchises in Northamptonshire that are taking part in MY:BK:YD. He said: "It's great to be part of this alongside these other businesses to help make a difference.
"The project has gone a long way and we are happy to support it to become even bigger."
Northamptonshire Police, Fire and Crime Commissioner Stephen Mold (centre below) praised the businesses who were involved and is hopeful that more can come forward to get involved.
He said: "Early intervention is a key priority in my Police, Fire and Crime Plan, and this is bigger than policing alone. The social impact the MY:BK:YD scheme has had on vulnerable young people, by helping to offer them a way out of criminality with new opportunities for future progression, has been invaluable.
"This was an excellent opportunity to thank these businesses. Every one of them has done something different to help drive change in our local community.
"I hope that the success of this scheme, both for the young cohort members but also the businesses themselves, will convince more organisations to come forward and see the benefits of what the scheme can offer to them."
Assistant Chief Constable Ash Tuckley, of Northamptonshire Police, (pictured below) said: "The social value this has achieved, and the fantastic partnerships that have been forged, all contribute towards making Northamptonshire a safer place to live and work.
"Actively engaging with the business community has shown they have an important part to play. Young people need purpose, hope and opportunity and MY:BK:YD is delivering this."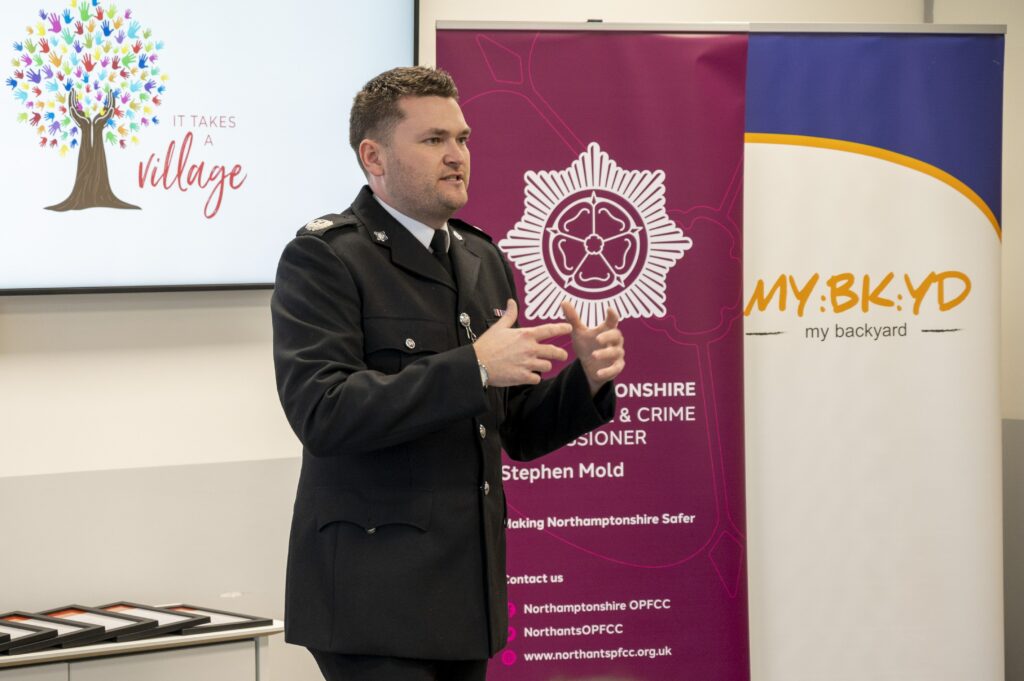 If you are a business interested in joining the MY:BK:YD scheme, then please email Richard Ellis on richard.ellis@northants.police.uk
The ten recipients of the certificates were as follows:
90-ONE Education has delivered bike training to cohort members and has also allowed them to gain recognised qualifications.
Elite Survival Training, ran by former marine John Sullivan, allows cohort members to build bonds with CIRV Navigators in an outdoors environment, focusing on teamwork and learning skills to survive in the wild which has helped with Armed Forces job applications.
Northampton Saints Foundation uses its Hitz programme to engage with pupils at risk of expulsion from school by building confidence, teaching functional skills and offering the chance to gain sporting qualifications.
The Frank Bruno Foundation hosts a number of courses for young people with training on offer to stimulate positive behavioural change and support mental health.
The Army Careers Centre in Northampton has designed a bespoke army recruitment campaign for CIRV cohort members, with several of them going on to become junior entry soldiers.
The BST MMA Academy sees Greg Lunn offer free gym classes to cohort members as well as offering work experience, work placement and job opportunities from which more than 25 members have benefitted.
The Construction Industry Training Board (CITB) in Northampton, through its lead Emma Cooke, has been able to offer advice and guidance to young people who might want to look towards a career in construction.
Goodwill Solutions CIC was the first MY:BK:YD partner and offers academy courses to make positive life changes, as well as involvement in projects such as a bike recycling scheme.
McDonald's helps with offering up 10 of its local restaurants in Northamptonshire as meeting points for CIRV Navigators to meet with cohort members in a more relaxed environment, as well as supplying the young people with a free meal.
Prestige Homeseeker Park and Leisure Homes has helped MY:BK:YD with the delivery of food parcels to vulnerable people over the period of the COVID pandemic as part of a major incident response.