Police, Fire and Crime Plan 2021-2026
This is my third police and crime plan and I write with a renewed focus on the core objective of making Northamptonshire a safer place.
For the first time, this is a plan for police and fire, reflecting my responsibility to set the strategic direction for both services in Northamptonshire. It is not an exhaustive list of all the activity that will happen, but it is intended to set the key priorities for both organisations.
We have already begun a journey of bringing together enabling services so both organisations can benefit from consistent, high quality support for officers, firefighters and staff on the front line.
In this plan I set out some joint objectives for the Chief Constable and Chief Fire Officer and some working with partners, because it is clearer to me than ever before that the problems that affect Northamptonshire will never be solved by any one organisation. I want Northamptonshire Police and Northamptonshire Fire and Rescue Service to collaborate wherever it makes sense to do so, out in our communities, to make this county as safe as it can be.
I am confident that police and fire services in Northamptonshire have improved significantly over recent years: now I want to raise the bar and challenge Northamptonshire Police and Northamptonshire Fire and Rescue Service to aim for the best.
I am proud that I have been able to invest in policing, with more officers patrolling our neighbourhoods. We are on course to have more police officers than ever before, and by 2023, there will be more than 1,500 police officers in Northamptonshire. And I am proud that I have been able to bring stability and investment to improve the service that our firefighters provide.
I am grateful to everyone in both organisations for the work they do, I value the commitment they make. But I set them the same challenge that I set myself – to build, with dedication, on the work we have done so far and be more visible in our communities, to build trust and confidence and make Northamptonshire safer.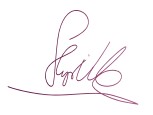 Stephen Mold
---
Click on the plan to read