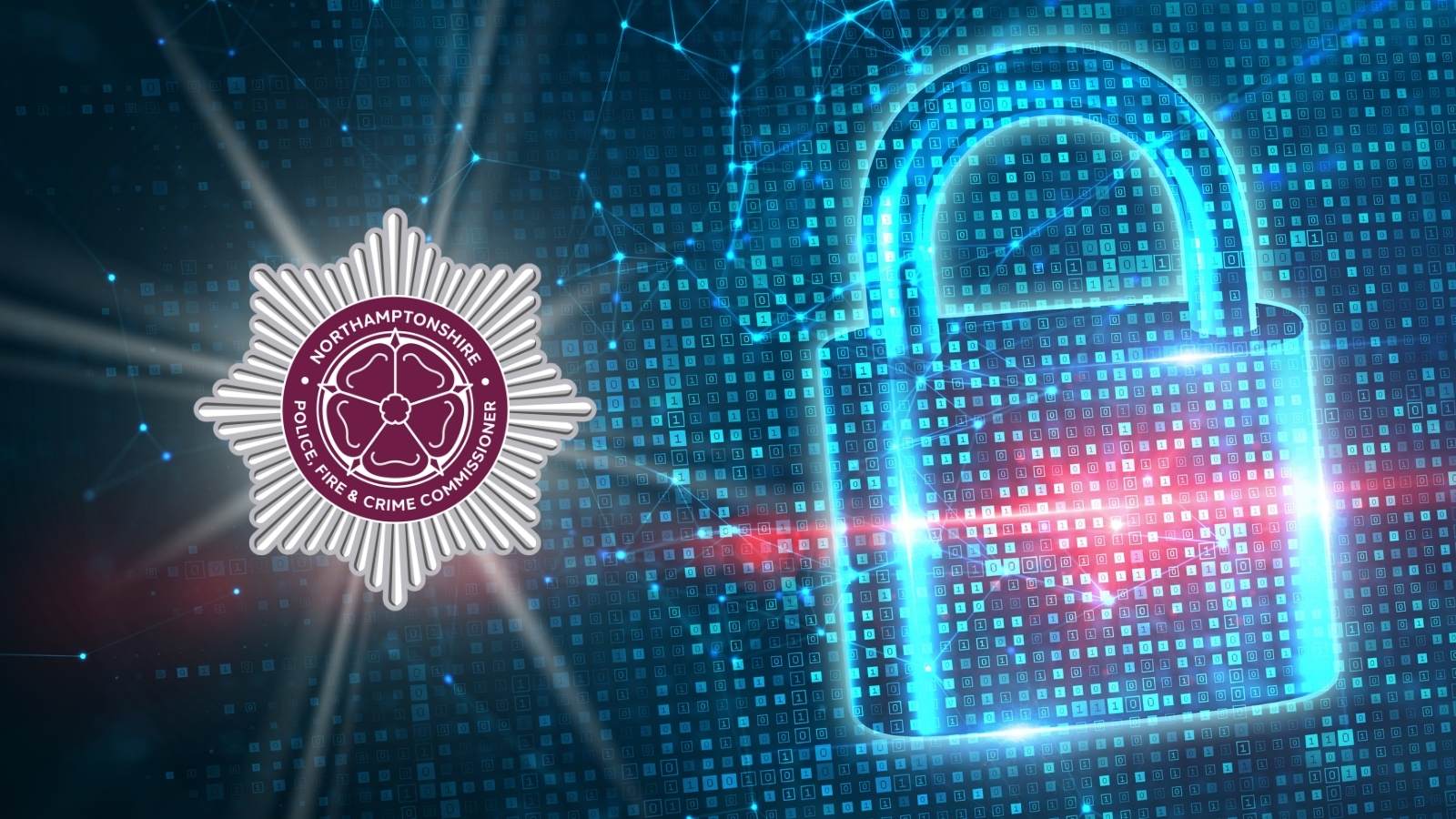 A pioneering group set up to help Northamptonshire businesses protect themselves from cybercrime has been shortlisted for a national award.
The Cyber Security Forum was set up by Northamptonshire Police, Fire and Crime Commissioner Stephen Mold to allow cyber security leads from businesses around the county to meet, share best practice and learn from each other about digital threats and how to respond to them.
Cyber fraud is never far from the headlines. National statistics show that 89 per cent of businesses have suffered a cyber crime attack in the last 12 months, and 68 per cent of businesses have had a fraud event because of a phishing attack.
The Northamptonshire Cyber Security Forum meets monthly, bringing together police and businesses and public sector organisations to discuss how to better protect systems and data from new and emerging threats, and tackle cybercrime in this county.
Membership is open to small and medium sized businesses with fewer than 250 employees that want to collaborate and share information about cyber security.
Now the Forum has been recognised nationally, and shortlisted for The Real Cyber Awards 2023, in the Cyber Public Service category – recognising an individual or team in a public sector organisation delivering high-quality cyber security and education.
The Real Cyber Awards is a  national scheme that aims to "recognise people making a difference in the virtual world that has an impact in the real world".  The judges, made up from leaders in the technology and cyber sector, will make their decision at an event in November.
Northamptonshire Police, Fire and Crime Commissioner Stephen Mold said: "It is fantastic new that the Forum run by my Office has been recognised as leading the way in supporting businesses with their cyber security.
"The impact of a cybercrime on a business can be absolutely devastating and I am glad that in Northamptonshire, we are providing a network to help professionals come together and share information."
Businesses interested in attending the Northamptonshire Cyber Security Forum can find out more by emailing commissioner@northantspfcc.gov.uk