Offenders set to work to brighten up a Corby community as part of a pioneering project to make North Northamptonshire's streets feel safer.
The Safer Streets Lite programme has focused on the town's Kingswood estate with offenders carrying out tasks under the Probation Service's community payback scheme.
Work has concentrated on helping people feel safer and has included trimming vegetation, along with replacing lighting and cleaning graffiti from a nearby underpass. Improvements to the CCTV coverage on the estate have also been made.
Safer Streets Lite is a collaboration from the North Northamptonshire Community Safety Partnership and has received funding from the Office for the Police, Fire and Crime Commissioner.
Improvements works were identified by the community, who then worked with North Northamptonshire Council and the Probation Service to carry out the project.
Cllr Matt Binley, the Council's Executive Member for Housing, Communities and Levelling Up, said:
"I was delighted to witness first hand some of the great work that has been going on in Corby's Kingswood estate – this is a great example of partnership working and goes to show what's possible.

"I would like to personally thank Stephen Mold and his team at the OPFCC for their support and funding to help make this happen, I would also like to thank the Probation Service for the assistance provided that has also been instrumental in completing this programme of works.

"Some further positive work is also planned and I look forward to seeing this taking place, as I believe this will be the first of many such projects after having had very constructive talks with partner agencies who have made their intentions clear to provide future support for community works in 'left behind' areas.

"As a Council we cannot level up 'left behind' areas alone, this has to be a concerted effort from all those involved in the community, utilising a multi-agency approach and of course the most important piece is with the support and engagement of those living in the community."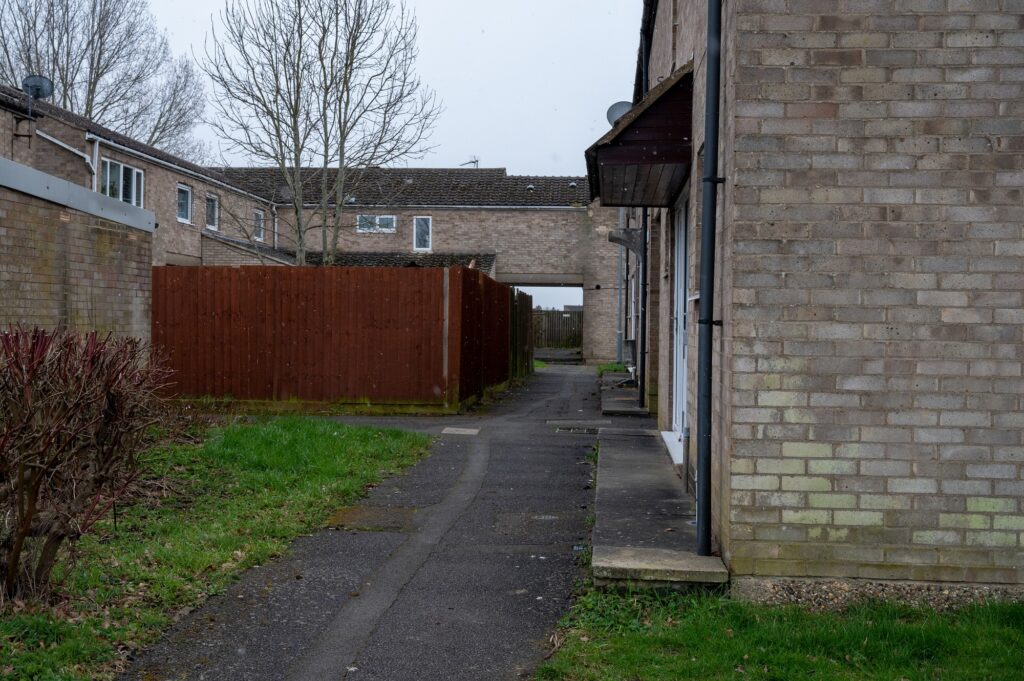 Northamptonshire Police, Fire and Crime Commissioner Stephen Mold said:
"I've been really encouraged to see how much impact small changes can have on a community, particularly when these changes are driven by the people of that community themselves.

"This project has proved once again, that all of our agencies have more impact when we come together on a focused programme of work than we could have alone.  We are now looking at how we can continue to work together and support local people to sustain the improvements that have been put in place in Kingswood."