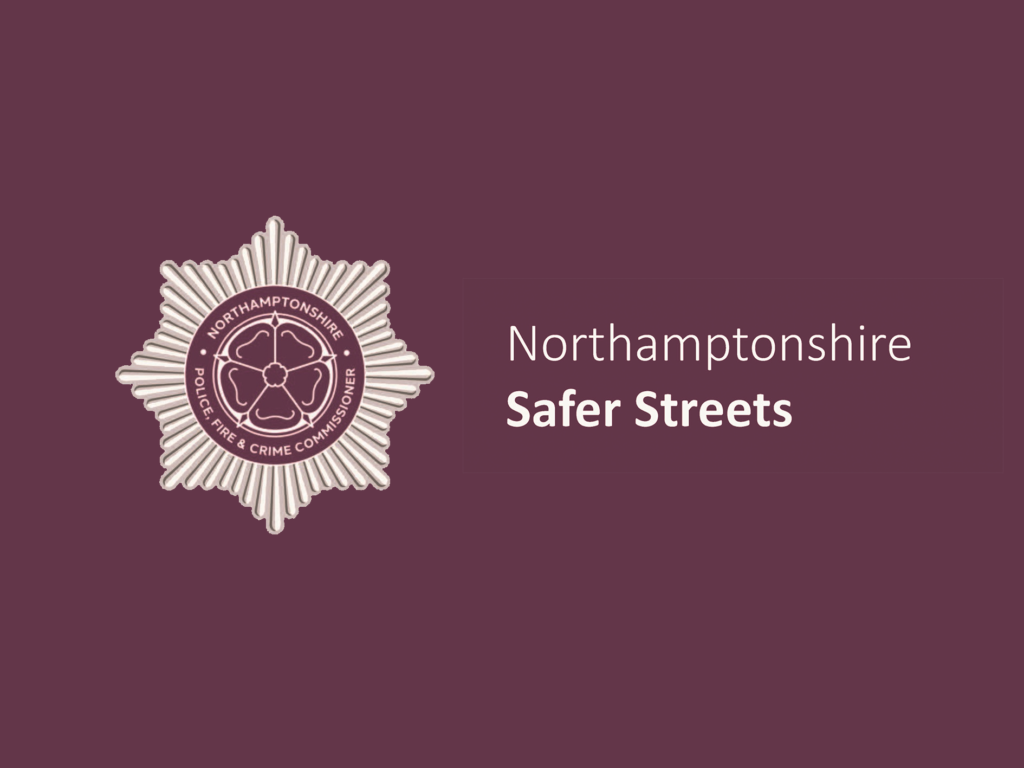 Northamptonshire Police, Fire and Crime Commissioner Stephen Mold has been awarded £300,000 by the Home Office Safety of Women at Night Fund to support crime fighting projects in the county.
This is the third time that the Police, Fire and Crime Commissioner has been successful in a bid for Safer Streets Funding and means that the county has benefitted from a total of £2.75 million to fund practical crime prevention measures in the past 18 months.
The funding will be used on a series of projects to prevent violence in the night-time economy in Northampton and include measures to target the perpetrators of harassment or violence directed at women.
Plans are currently being finalised but include training and awareness for staff in licensed premises so that they can spot unacceptable behaviour and customers who are more vulnerable, and other measures to provide support to people who find themselves in difficulty during a night out.
The funding will also allow work to be carried out with the University of Northampton to enhance safety of students and involve them in the development of activities that make women using the night-time economy more safe.
West Northamptonshire Council and North Northamptonshire Council will also be involved in activity to create well-lit, safe routes to and from their night-time economies.
Police, Fire and Crime Commissioner Stephen Mold will also add further funding to the pot to provide a vehicle that will be deployed in Northampton town centre on Friday and Saturday nights so that a host of voluntary sector groups can provide a mobile 'safe haven' to anyone on a night out who feels vulnerable or in need of support.
Work will be carried out with partners including West Northamptonshire Council and Northamptonshire Police, and will begin as soon as possible.
Northamptonshire Police, Fire and Crime Commissioner Stephen Mold said: "I'm absolutely thrilled that we've been successful in securing £300,000 to help tackle violence against women and girls. This funding means we'll be able to carry on working with our partners towards making Northamptonshire a safer place to live.
"This latest amount means that we have secured almost £2.75 million of extra funding to go towards practical safety improvements across the county within the last two years. I am looking forward to sharing more on this, and how the funding will have a real impact in our communities, in the coming weeks."
The Police, Fire and Crime Commissioner has already carried out Safer Streets projects in Wellingborough, Kettering, and Northampton, where improvements such as the gating of alleyways, increased CCTV, improved lighting and physical security of homes and parking areas were carried out.
A Safer Streets Project is currently also underway on the Hemmingwell estate in Wellingborough.
Stephen Mold added: "Prevention is a key priority in my Police, Fire and Crime Plan. I will do everything I can to make this county a safer place – with a particular focus on the safety of women and girls – and the financial support from the Home Office will be an enormous support in that as we work alongside the local authorities to carry out these projects."