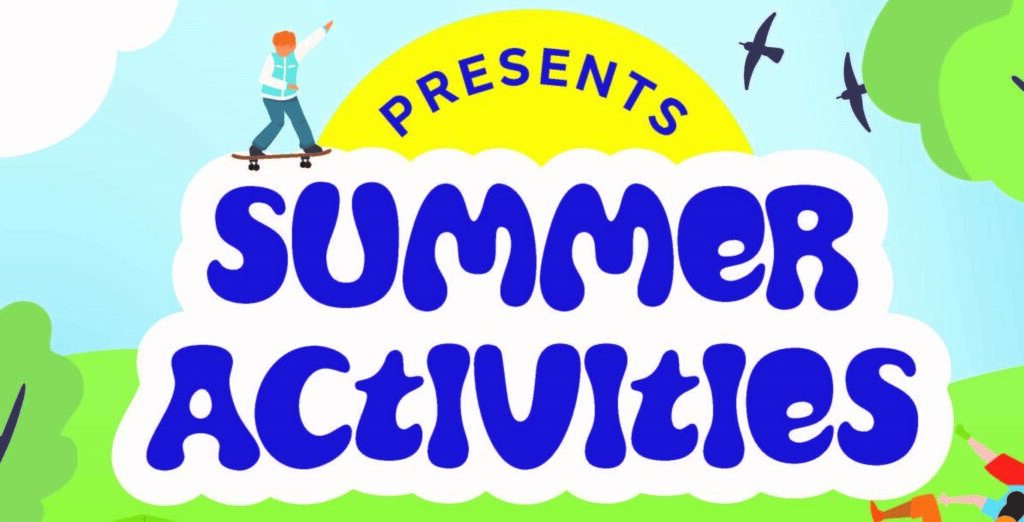 A host of summer activities are being held to build relationships between local police officers and young children who are at risk of exploitation – as well as delivering key life and safety messages to them.
The programme of events will take place over a five-week period in Corby, Wellingborough, Kettering, Rushden and Daventry, and include BBQs, football sessions and big board game challenges.
The sessions are being delivered by the Youth Service of the Office of the Northamptonshire Police, Fire and Crime Commissioner (OPFCC), and have been designed specifically to engage with young people in the community who may be at risk of becoming involved in gangs, adopting anti-social behaviour or to vulnerable young people being exploited.
The first week of the programme will see young people take part in party escape rooms, where they will be set a series of challenges that will address issues and raise awareness on keeping safe, alcohol, drugs, consent and safe sex.
The second week will include a big board game challenge educating participants on stop and search procedures by the police, as well as splash sessions teaching them valuable water safety lessons; while the third week's activities will focus on learning about emotional wellbeing and protective behaviours.
The final two weeks will include 'Saved by the Bell' sessions which address hate crimes, while 'Back of the Net' drills and a football match against police staff followed by a BBQ will help to build positive relationships between young people and the police.
Zeeshan Khan, Youth Service Manager at the OPFCC, said: "This is all about supporting young people who may be at risk of exploitation and the programme has been specifically designed with that in mind. The events will not only be fun but will also deliver really important lessons and safety tips to young people. We hope it will also help build trust with them and let them know that police officers in their communities are looking out for their best interests."
Stephen Mold, the Northamptonshire Police, Fire and Crime Commissioner, added: "We need to do as much as we can to protect young people in Northamptonshire, which is why I have significantly invested in this area. The Youth Service in my department has worked with more than 4,000 children and young people since it was established, and I am sure this programme of events will prove very valuable in educating them and helping to prevent them from becoming involved in or becoming victims of crime."
The events will take place from Monday July 25 until Friday August 26, and all sessions will last from 4pm until 5pm.
To find out more, or ask any questions about attending, please go to Instagram and contact the @opfccyouthteam account.
The full list of events are as follows:
Week 1 – Party Escape Rooms
Eastfield Park, Wellingborough (Monday July 25)
Jubilee Park, Rushden (Tuesday July 26)
West Glebe Park, Corby (Wednesday July 27)
Mill Road Park, Kettering (Thursday July 28)
Skate Park, Daventry Town Centre (Friday July 29)
Week 1 – BBQ
Kingswood, Corby (Monday July 25)
The Grange Pocket Park/Pleasure Park, Kettering (Tuesday July 26)
Fishponds, Southbrook, Daventry (Wednesday July 27)
Croyland Park, Wellingborough (Thursday July 28)
Week 2 – Splash
Wellingborough Embankment (Monday August 1)
Rushden Lakes (Tuesday August 2)
Oakley Vale, Corby (Wednesday August 3)
Mill Road Park, Kettering (Thursday August 4)
Skate Park, Daventry Town Centre (Friday August 5)
Week 2 – Big Board Game Challenge
Kingswood, Corby (Monday August 1)
The Grange Pocket Park/Pleasure Park, Kettering (Tuesday August 2)
Fishponds, Southbrook, Daventry (Wednesday August 3)
Eastfield Park, Wellingborough (Thursday August 4)
Week 3 – Get Creative
Kingswood, Corby (Monday August 8)
The Grange Pocket Park/Pleasure Park, Kettering (Tuesday August 9)
Fishponds, Southbrook, Daventry (Wednesday August 10)
Eastfield Park, Wellingborough (Thursday August 11)
Week 3 – Against the Clock
Croyland Park, Wellingborough (Monday August 8)
Jubilee Park, Rushden (Tuesday August 9)
West Glebe Park, Corby (Wednesday August 10)
Mill Road Park, Kettering (Thursday August 11)
Skate Park, Daventry Town Centre (Friday August 12)
Week 4 – Saved By The Bell
West Glebe Park (Monday August 15)
The Grange Pocket Park/Pleasure Park, Kettering (Tuesday August 16)
Fishponds, Southbrook, Daventry (Wednesday August 17)
Eastfield Park, Wellingborough (Thursday August 18)
Week 4 – Back of the Net
Croyland Park, Wellingborough (Monday August 15)
Jubilee Park, Rushden (Tuesday August 16)
West Glebe Park, Corby (Wednesday August 17)
Mill Road Park, Kettering (Thursday August 18)
Skate Park, Daventry Town Centre (Friday August 19)
Week 5 – BBQ and Football
West Glebe Park, Corby (Monday August 22)
Mill Road Park, Kettering (Tuesday August 23)
Fishponds, Southbrook, Daventry (Wednesday August 24)
Eastfield Park, Wellingborough (Thursday August 25)
Jubilee Park, Rushden (Friday August 26)